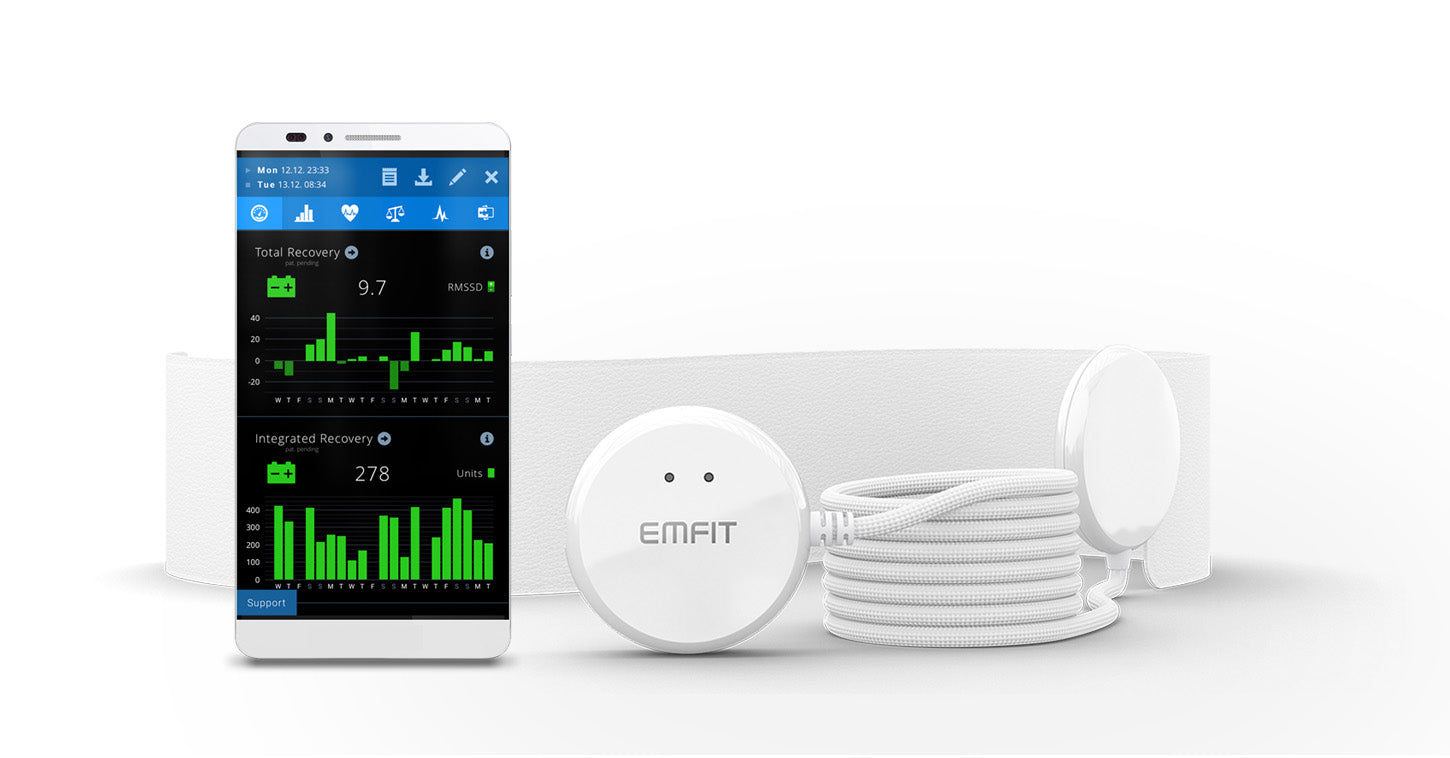 Emfit QS+Active, sleep tracker and monitor with heart-rate-variability
Read more on Emfit QS product page at Emfit.com »


What's Included
Emfit QS package includes: passive under-mattress sensor with 1,8 m (6 ft) long cord to keep electronics far away, analysis device with Wi-Fi connection (no phone needed), and power adapter (110-240 V) with 1,5 m (5 ft) cord with globally compatible (4) plugs.
Web application includes as example: Total recovery, integrated recovery, whole night heart-rate-variability RMSSD, heart and breathing rates, sleep score, sleep time, nervous system balance, the three sleep classes classification including REM, resting heart rate, tossing & turning, movement activity. Short and long term charts. 
Shipping
Shipping & handling cost added to price:
- US $20
- Canada $45
Payment Methods
PayPal: All major credit cards, also without pre-registration

2-Year Limited Warranty
Equipment may be returned for replacement or repair.
Wi-Fi requirements
2.4 GHz Wi-Fi is supported.
The 5 GHz Wi-Fi is not supported.
Wi-Fi channels 1 - 11 are supported.
Wi-Fi channels 12 , 13 and 14 are not supported.
Emfit QS Web Service's Privacy Policy